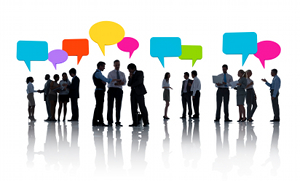 I noticed
a most intriguing post
on Paul Homes's Platform Admin blog recently. Do you and your colleagues discuss your metadata often? Paul thinks you should, and I'm inclined to agree.
This isn't a new or unique idea. SAS were talking about a collaboration framework at this year's SAS Global Forum, and I wrote
a brief post
about it. The idea of having a platform to facilitate business-like discussions that are focused upon specific business objects such as web reports, information maps, tables, stored processes and cubes seems to hold value.
You'll recall that Paul runs
Metacoda Pty Ltd
, providers of SAS services plus the excellent
Metacoda Security Plug-Ins
for viewing your SAS security metadata and rules. Well, Metacoda are now in the final stages of development of a new product to facilitate discovery and discussion of your metadata.
Fundamentally, the Metacoda product (which doesn't seem to have a name yet) will provide:
Activity: get notified about any changes and discussions on items of interest to you
Search: find the items you want and register your interest in seeing activity for them
Discussions: share your knowledge and learn from the knowledge and experience of others
Easy Access: get easy access from anywhere: browsers on desktop PC's, tablets, or smart phones, and even custom applications, add-ons, and plug-ins
Performance: to make it as fast as we can, so you can find what you need, when you want it, and don't miss out on shared knowledge because it takes too long or it's too hard to find
Security: only provide access to metadata you normally have access to
I think the idea has great merit. Metadata is not just a technical thing; it represents the objects that are important to our business. Paul is seeking collaboration with enterprises who might be able to make immediate use of Metacoda's new tool. If your interest is piqued, get in touch with Paul via the link at the bottom of
his post
.